The Wyoming Wolves, fresh off their first win a week ago, hit the road to the lakeshore, with  Mona Shores playing host for their regular season finale. The Sailors, two-time defending State Champions in Division 2, showed their strengths in a 49-0 shutout on Friday night, their final tune-up before the postseason.
In the first quarter, the Sailors scored twice. Elijah Johnson got things started with a 40-yard touchdown run. On their ensuing drive, Dahmir Farnum found the end zone on a 6-yard burst. A two-point conversion by Mark Konecny allowed Mona Shores to extend their lead to fifteen points.
The second quarter was more of the same for Mona Shores, with another pair of scores. Demetri Roberson made an impact on defense, stepping in front of a Wolves pass, racing 70 yards downfield for a touchdown. Later in the frame, he was on the receiving end of an 80-yard touchdown strike from Konceny. This allowed the Sailors to take a 29-0 lead into the break.

Mona Shores' pattern continued in the third frame, with two more scores adding to the tally. First, Konecny used his legs on an electric burst. Just seventeen seconds into the quarter, the signal-caller registered his sixteenth rushing touchdown on a 69-yard bolt. On their next possession, CJ Ivy found the end zone from six yards out. The running clock was on at 43-0 as the fourth quarter began.
In the final quarter, Hayden Terpstra was on in relief of Konency. The sophomore quarterback used his legs, finding the end zone from seven yards out. Mona Shores rushed for 248 yards in this game. It was a balanced attack with Mark Konecny and Elijah Johnson finishing with 76 and 72 yards respectively.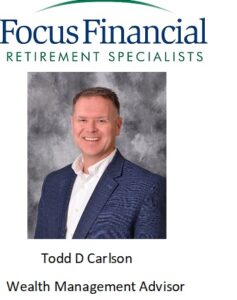 Demetri Roberson is named tonight's Todd Carlson Focus Financial Sailor of the Game with 88 yards receiving and two total touchdowns. Roberson had the defensive score and a touchdown catch in the second quarter to blow this game wide open.
Mona Shores will return to the playoffs for the fifth straight season, and the eighth time in nine years. Their path for a third-straight State Championship will be announced on Sunday.