The Mona Shores Sailors bounced back from their defeat against Muskegon with an offensive explosion on Friday night. The Sailors scored 76 points on the Holland Dutch, securing a 52-point victory.
Mona Shores started with the first twenty-seven points in this game. One minute into the action, Mark Koneckny found Kewan Farnum on a 35-yard passing score. Two minutes later, Konecny and Demetri Roberson paired up on a 3-yard score. On their next drive, Dahmir Farnum ripped off a 64-yard sprint to the end zone. Their fourth drive saw Konecny and Roberson connect again, this time on a 45-yard passing play.
Holland finally got on the scoreboard when Zach Hop and Andon Grigg linked up for a 13-yard score. Mona Shores would respond with two more touchdowns in the final two minutes of the opening frame. Konecny found CJ Ivy for a 7-yard score, before Dahmir Farnum score on a 45-yard sprint. This gave Mona Shores a 42-6 advantage.

The Dutch struck first in the second quarter, as Hop and Grigg connected on a 76-yard passing score. Mona Shores would respond with two scores on their next two drive. Mark Konecny and David Frederick paired up on a 6-yard score, before Brandon Bankard carried the football 35 yards for a score.
In the final minute of the first half, Holland's dynamic duo of Zach Hop and Andon Grigg struck for a third time, a 42-yard passing score. Mona Shores took a 63-18 halftime lead after Mark Konecny used his legs on a 1-yard scoring run.
In the second half, the running clock was on, limiting the scoring plays. Landon Thalman scored his first touchdown of the year for the Sailors on a 53-yard run. That was all for the third quarter. In the final frame, Jon Gemzer broke off a 12-yard run for Mona Shores. Holland would round out the scoring with a 2-yard run by Jere'miah Blue.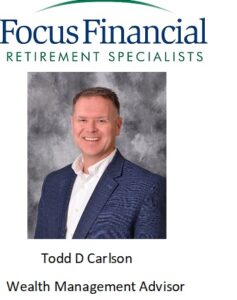 Dahmir Farnum led the Sailors' rushing attack with 151 yards on three carries. He receives the honor of Todd Carlson Focus Financial Sailor of the Game honors. Mark Konecny added a stellar passing game, completing 10/12 passes for 167 yards and five touchdowns.
Zach Hop led Holland with a 12/25 passing effort, tallying 266 yards and three scores. Andon Grigg caught nine passes for 261 yards and all three scores.
Mona Shores, now 6-2 on the year, will wrap up regular season action next week against Wyoming. Holland sits at 1-7 with this loss, and they will conclude 2021 against Zeeland West.