The Mona Shores offense has turned the corner, scoring at least forty-seven points in four games this fall. This helped the team outlast Zeeland East in this victory, a 49-30 decision.
Max Cochran got Zeeland East started with a 1-yard touchdown plunge. Cebe Hunderman hauled in the two-point try, giving the Chix an 8-0 edge after twelve minutes of action.
Just six seconds into the second quarter, Mona Shores got on the score board. Kewan Farnum broke off a 12-yard touchdown run. With three minutes to go, Dahmir Farnum would give the Sailors the lead with an 8-yard carry.
Zeeland East would take the lead back on a Cebe Hunderman sprint down the field that covered 70 yards. Austin Keur would chip in the two-point conversion. On the final play of the first half, Mark Konecny powered across the goal line from a yard out, giving Mona Shores a 21-16 lead.

Mona Shores would start the second half with two straight scoring drives. First, Konecny used his legs on a 4-yard run. Eight minutes later, Elijah Johnson ripped off a 24-yard scoring run. Zeeland East would take the ensuing kickoff for a wild ride, with Hunderman running 87 yards for a touchdown. This brought the score to 35-22 in favor of Mona Shores.
In the opening minute of the fourth quarter, Dahmir Farnum returned to the end zone, bowling across from one yard away. Brady White was able to score again for Zeeland East, a 47-yarder, bringing the Chix within twelve. They would draw no closer, as Dahmir Farnum was able to ice the game with a 50-yard touchdown run.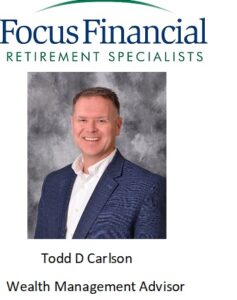 Dahmir Farnum will earn Todd Carlson Focus Financial Sailor of the Game honors in this win. He turned in a 13-carry performance that racked up 143 yards and 3 touchdowns. Mark Konecny also logged a 13-carry night, registering 83 yards and two scores.
Cebe Hunderman had 91 yards rushing, 34 yards receiving and the return touchdown to lead Zeeland East.
Next week, Mona Shores will take on their in-county rival Reeths-Puffer. Zeeland East will take on Union in an OK Green showdown next week that is huge for both team's playoff chances.