For the first time since they joined the OK Gold back in 2001, the Hastings Saxons can proclaim that they are conference champions. In a thriller, they took down Coldwater 30-29, securing their first league title in the Interstate 8 era.
In the first quarter, Hastings scored the only points of the quarter. Robby Slaughter ran the football from three yards out for a touchdown. Mason Denton found Evan Eastman on the two-point try to push their lead to 8-0.
Coldwater would respond with eight points of their own as the second quarter started. Cameron Torres rushed for an eight yard touchdown, and Aiden Marsden paired up with Gavin Budd for the two-point try. The Cardinals would take the lead when Cooper Fredlund plunged across the goal line from a yard out, making it 15-8.
This lead would hold for only twelve seconds, as Slaughter got back in the scoring column. He burst through the Coldwater defense, and sixty-six yards later he was in the end zone. TJ Russell was able to convert on the two-point run to push the Saxons back ahead 16-15. With just fourteen seconds to go in the half, Spencer Rodesiler broke the plane and put Coldwater back ahead by seven points, 23-16, as they went to halftime.
In the third quarter, there was only one scoring drive. The Saxons were able to march down the field and Robby Slaughter found the end zone for the third time in the game. His ten yard run brought Hastings within a point, but the unsuccessful two-point run left them behind 23-22.
After both defenses thwarted any advances, Hastings finally broke through and regained the lead. With only seventy-nine seconds to play, Mason Denton found Evan Eastman for a thirty-three yard touchdown pass. Lanny Teunessen was able to run the two-point try into the end zone, making it 30-23 Saxons.
Coldwater needed just seventeen seconds to respond. Brock Thornton aired it out and found Deandre Douglas, who raced through the defense for a seventy-four yard touchdown. Trailing by a point, the Cardinals' coaching staff lined up for the go-ahead two-point try.  On the biggest play in Hastings football in recent memory, the defense stepped up to the task and kept Coldwater out of the end zone.
Hastings was able to run out the clock, and they left this game with a conference championship. The Saxons outgained Coldwater 326-245, including a 293-131 rushing advantage.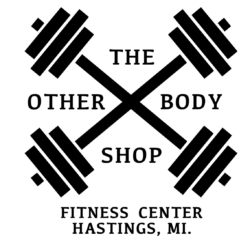 Robby Slaughter, who finished the game with 138 rushing yards and three touchdowns, is tonight's The Other Body Shop Saxon of the Game. His rushing attack helped deliver this historic victory.
Next week, Hastings will conclude its regular season with a non-league contest against Charlotte. Coldwater has one more Interstate 8 game, as they face Parma Western.