Photo Credit: Eric Tuori
The Grand Rapids Christian Eagles welcomed Forest Hills Northern to town for their first game in OK White play. It was a close game early, before a strong second half powered the Eagles to a 20-7 victory.
In the opening frame, Grand Rapids Christian struck first. Alek Wickstrom found Isaiah Caviness on a 48-yard touchdown pass. Jordan Rodgers' boot on the point after gave the Eagles a quick 7-0 lead.
Forest Hills Northern would claw back in the second quarter, with an equalizer of their own. Drew Dabaja, the co-leader in rushing touchdowns in the OK White, added another to his tally with a 7-yard score. TJ Silvernale's extra point kick brought this game to a 7-7 deadlock heading into halftime.
Grand Rapids Christian would score twice in the third quarter to create separation on the scoreboard. Tyree Gamble got the Eagles rolling with a 5-yard score. On their ensuing drive, Wickstrom found Dono Thames. The duo's 30-yard touchdown gave GRC a lead they would not relinquish.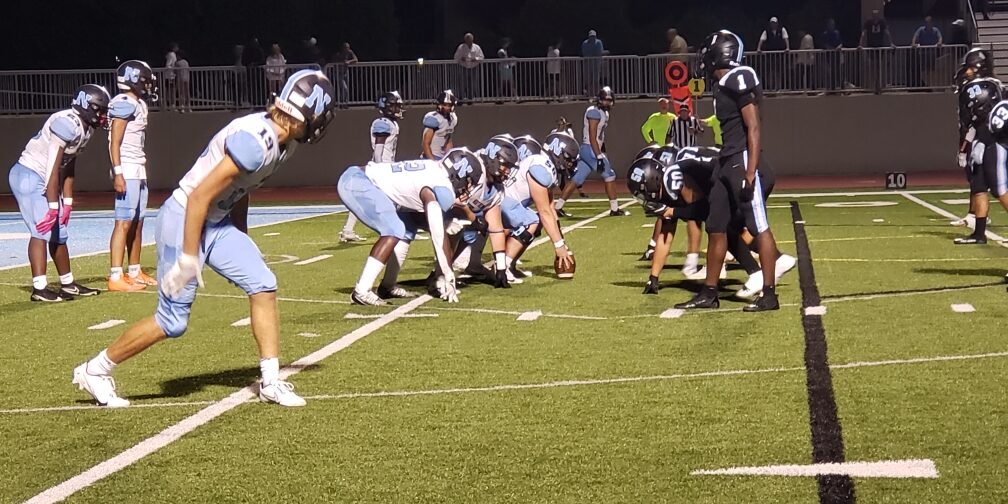 Wickstrom finished 13/19 passing for the Eagles, racking up 188 yards. Tayvarie Heard paced the rushing attack with 59 yards on the ground, while Tony Phillips added 46. Isaiah Caviness led the receiving corps with 103 yards. Caviness also paced the defense with a team-high 9.5 tackles.
The play of the night was also made by the Eagles defense, as TeQuan Culbreath make a remarkable interception. Culbreath finished this game with 4 tackles, a forced fumble, an interception and a blocked punt.
Curt Andrews led FHN with 105 rushing yards, while Dabaja added 68. Dabaja was also 7/12 passing for 58 yards. Chris Arrington had 12 tackles for FHN.
Grand Rapids Christian (2-1) will take on Northview next week. Forest Hills Northern (1-2) will look to bounce back against Greenville.