Friday night's match-up between Mona Shores and Muskegon was one of the most anticipated games of the season. Both teams had moved past early season losses to one of the DPSL's best, and they entered this game with unbeaten OK Green records. On Homecoming night at Sailors Stadium, excitement was in the air, as the driver's seat for the league title was up for grabs. A back-and-forth affair early, a huge mid-game run carried Muskegon to a 49-28 victory.
Five minutes into this game, Muskegon found the end zone first. Destin Piggee was able to break through the Sailors defense, racing for a 25-yard score. On the ensuing Sailors drive, Coach Koziak's crew responded. Mark Konecny, the signal-caller for Mona Shores, used his legs on a 2-yard keeper. This game would remain even, 7-7 at halftime.
Mona Shores would take their first lead two minutes into the second quarter. Konecny aired it out, finding Demetri Roberson on a 37-yard touchdown strike. Muskegon wouldn't trail for long however, as Jakob Price reeled off a 70-yard sprint to pay dirt.

The Sailors would jump back ahead on their next drive, with Konecny using his legs once more. In a similar fashion to the previous sequence, Muskegon responded fast. This time, Myles Walton found Piggee, who went 37 yards to the end zone, evening the score at 21.
With just over a minute remaining until halftime, Muskegon regained the lead. Damari Foster scooped up a loose football at the Muskegon 20 yard line, and he rumbled down the field and into the end zone on an 80-yard return. This score gave Muskegon a 27-21 halftime lead.
On their opening drive of the second half, the Big Reds extended their lead. Damari Foster used his skills on offense, with an 8-yard score that pushed the lead to twelve points. This was the first of three Muskegon touchdowns in the quarter. Jakob Price reeled off a historic sprint down the field, as he took a handoff from Walton in his own end zone, before racing 99 yards to the end zone. On their next drive, Destin Piggee took a 57-yard carry for a score. This put Muskegon in front 46-21.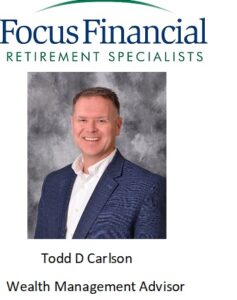 In the fourth quarter, the teams each scored once. First, Konecny used his legs on a 2-yard touchdown run. This snapped a 32-0 Muskegon run that had spanned two quarters. With 94 seconds to go, Adrian Ramos-Velazquez booted a 37-yard field goal. This was Velazquez's second made field goal of the 2021 season.
Muskegon is now 6-1 on the year, and they will take on Reeths Puffer next week. Mona Shores, 5-2, will look to bounce back against Holland.