The Mona Shores Sailors took down Reeths Puffer easily on Friday night, a 57-15 victory. This is their fourth straight victory over the Rockets, and sixth in the last seven years.
The first quarter was slow in scoring, but Elijah Johnson gave the Sailors a 7-0 lead. He found the end zone from three yards out.
The second quarter saw six scoring plays, as the Sailors ballooned their lead. First, Mark Konecny powered across the goal line from three yards out. Just plays later, Jeff Lenartowicz stepped in front of a pass, returning the interception for a 25-yard touchdown. After recording a stop, the Sailors scored again, with Konecny pairing up with Jaylen Vinton on a 70-yard pass. The successful two-point run by Elijah Johnson gave the Sailors a 29-0 lead.

Demetri Roberson pushed the Sailors' lead further, when he caught a 24-yard touchdown from Mark Konecny. Puffer would finally get on the board when Tyviea Williams broke off a 27-yard run. The first half scoring concluded on the ensuing kickoff, when Ryan McNiff fielded the ball and raced 85 yards through the coverage team, giving Mona Shores a 43-7 lead at the break.
With the running clock in effect, the scoring plays were limited in the second half. First, Dahmir Farnum scored on a 32-yard touchdown run, the lone score of the third quarter. In the final frame, the teams exchanged scores. First, Travis Ambrose hauled in a touchdown pass from Ben Veihl. Brandon Bankard capped off the night with a 2-yard run for the Sailors.
Mark Konecny led the passing attack of the Sailors with a 3/5 passing night, tallying 130 yards. Brandon Bankard led Mona Shores with 96 rushing yards on 11 carries. Jaylen Vinton's one catch, a 70 yard grab, was tops on the team. Defensively, DJ Caviness led the team with 5 tackles.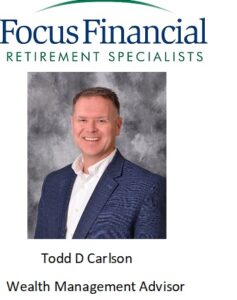 With his stellar defensive performance, DJ Caviness is this week's Todd Carlson Focus Financial Sailor of the Game.
Next week, Mona Shores will square off with Muskegon for the outright lead in the OK Green. Reeths Puffer will look to shake off this defeat, as they will take on Holland.