The Mona Shores Sailors entered Friday night with an 18-game winning streak, but they will begin OK Green play next week with a one-game losing streak. They were defeated handily by Detroit King, 40-19.
The Crusaders started out scoring as a result of some trickery. Dante Moore paired up with Terence Maize, a defensive tackle, on a 7-yard touchdown pass to the flats. Mona Shores would respond right back, as Mark Konecny, the Sailors' signal caller, used his legs for a touchdown run. The successful PAT put Mona Shores in front 7-6.

After the teams exchanged touchdowns to draw even at 13, King jumped back in front. Again, it was Dante Moore, but this time he found Chansey Willis Jr in the back right corner of the end zone. Willis high-pointed the jump ball, and King was in front 20-13. The Crusaders continued their hot streak, with Moore dropping dimes for scores. A toss to Lamont Parks Jr pushed King's lead to 21 points, 34-13, as the teams went to halftime.
Mona Shores finally got back in the scoring column in the third quarter, as Dahmir Farnum bolted around the left end, bouncing off some tacklers on his way to the end zone. An 80-yard touchdown response by King would seal up the victory, as no points were scored over the final quarter.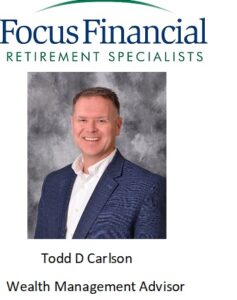 The Todd Carlson Focus Financial Front Seven Star of the Game in this one was Kemper Mills. He had some key tackles early in this game for the Sailors.
Mona Shores will be back in action next week, as OK Green play begins against Grand Rapids Union. Detroit King starts PSL play with their toughest league test, Cass Tech.