The Hastings Saxons and Middleville Trojans have squared off annually since 2017 (with exception of last year) in their opening game. This "Battle of Barry County" has been a fantastic matchup over the previous sixteen renditions dating back to their OK Gold days, with the series deadlocked at 8-8 entering Thursday's matchup. Hastings will now jump ahead in the series thanks to a convincing 30-6 victory.
Neither team could get anything going in the first quarter, and zero points were scored. Ninety seconds into the second quarter, Robby Slaughter kept the football and broke free for a 9-yard touchdown run that gave Hastings a 6-0 edge. Carsen Burbridge led a responding drive for Middleville, as he tossed a touchdown that evened the tally at six with just 1:11 to play before halftime.
Hastings was able to respond with a quick score to jump back in front before they headed to the locker room. Once again, it was Slaughter, as he broke free and ran past oncoming Trojans for a 45-yard touchdown. Lanny Teunessen was able to carry the ball across the goal line on the two-point conversion that gave Hastings an eight-point halftime edge.
In the second half, the Hastings rushing attack continued to create separation on the scoreboard. Mason Denton  was able to spring free on a 12-yard quarterback keeper to extend the lead in the third quarter. Daniel Harp would cap off the scoring attack with a 4-yard touchdown run with 5:25 remaining in the ballgame.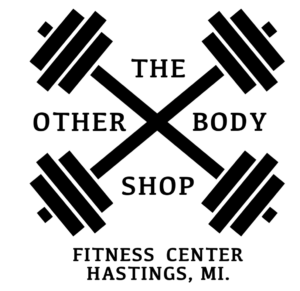 Hastings attempted just one pass in this game, and Mason Denton completed it for five yards. On their remaining 48 offensive plays, the Saxons went to the ground, tallying 294 yards in the process. Robby Slaughter led the way with 78 yards and two touchdowns. TJ Russell added 77 yards, and Daniel Harp chipped in 57. On defense, Victor Ramirez paced the team with 10.5 tackles. Matt Thompson added 5.5 tackles, one sack and an interception.
Carsen Burbridge finished the game 14/24 passing, racking up 120 yards for the Trojans. He was also the team's leading rusher with fourteen carries for 40 yards. Jonah Summerhays led Middleville with 41 receiving yards and seven tackles. Noah Rosenburg added five tackles, including two TFLs.
Next week, Hastings will host Battle Creek Harper Creek in their Interstate 8 opener. Middleville will host Byron Center in their home opener.