The South Christian Sailors, led by Head Coach Danny Brown, took the trip down M-37 to Hastings to face the Interstate 8's Saxons. A playoff matchup with plenty of storylines and history, it was close early. A strong second half powered South Christian to a District Championship, 38-14.
With four minutes to play in the opening frame, South Christian got on the scoreboard first. Quarterback Jake DeHaan kept the football, breaking free for a 31-yard touchdown run. Nate Brinks point after kick was successful, giving the Sailors a 7-0 lead after twelve minutes.
On the first play of the second quarter, Hastings responded. TJ Russell ripped off a 16-yard carry for Hastings' opening score. Jamie Murphy's bunch went for two, and Mason Denton kept the football. Denton crossed the goal line, giving Hastings an 8-7 lead.
South Christian and Hastings would each score on their next drives in the quarter. First, Nate Brinks rushed for a 12-yard Sailors touchdown. Hastings answered with a 4-yard carry by Lanny Teunessen. Once again, the Saxons attempted a two-point conversion, but it was unsuccessful.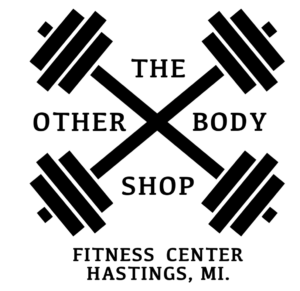 With the game deadlocked at 14, South Christian was able to seize some momentum in the closing of the first half. Ninety seconds before the clubs entered the locker room, Chandler Van Solkema entered the end zone. His 6-yard run gave the Sailors a 21-14 advantage at halftime.
In the second half, Hastings' offense was unable to capitalize on any drives, leaving them at 14 points on the evening. On the contrary, South Christian was able to add 17 points to their final count. At the end of the third, DeHaan found Ashton Fennema on a 26-yard touchdown toss. The fourth quarter was all Nate Brinks, as he rushed for a 7-yard score and added both an extra point and a field goal (32 yards).
South Christian outgained Hastings 392-206 in this game. The Sailors gained 304 yards of offense on the ground in this game, averaging 6.9 yards per carry. Both Jake DeHaan (112 yards) and Nate Brinks (101) were above the century mark, while Chandler Van Solkema (85) was effective on the ground as well.
Hastings was led by TJ Russell one last time, as the senior had 19 carries for 81 yards. Mason Denton was 2/3 passing in this game for 19 yards, an astonishing amount when you consider that he was just 9/17 on the season in the first ten games.
Next week, South Christian returns to the Regional Finals for the second straight season. For the second straight year, they will meet the Eddies of Edwardsburg. In their district final, Edwardsburg dominated Three Rivers 50-0. The Eddies are a perfect 11-0, outscoring their opponents 603-42, with seven shutouts defensively.