The Mona Shores Sailors took a tough loss last weekend when they lost to Detroit King. They returned to action this week with a trip to Houseman Field, where they met with 2-0 Union. The Red Hawks, off to their best start this millennium, posed a serious threat early, before Mona Shores pulled out a 56-26 victory.
Union took an early lead in this game, as Tommy Stevens found Keondre Anderson for a 33-yard touchdown. The Sailors would even the score after one quarter, as Mark Konecny kept the football for a 30-yard score.
Early in the second quarter, Union regained the lead. Tommy Stevens would use his legs for his second touchdown, as a 2-yard scamper put the Red Hawks ahead. On the ensuing kickoff, Demetri Roberson ran 90 yards past the coverage team and into the end zone for a kickoff return that evened the score at 14.
Tommy Stevens continued to thrive, as the Red Hawks quarterback added two more scores to his tally. First, he found an open receiver in DJ Nixon, and the duo connected on a 43-yard touchdown pass. With thirty-nine seconds left in the half, Stevens used his legs for a 12-yard score. Mona Shores would score on the final play of the first half, as Mark Konecny found Ryan McNiff for an 11-yard touchdown pass that brought the halftime score to 26-21 in favor of Union.

In the second half, it was all Mona Shores. The Sailors reeled off five unanswered touchdowns to win this game by thirty points. Within the first five minutes of the third quarter, Dahmir Farnum found the end zone twice. He scored on rushes of 14 and 32 yards respectively. After a quick defensive stop, Demetri Roberson made his presence felt with a 37-yard punt return touchdown, his second return score of the game. Brandon Bankard would wrap up the scoring with a pair of touchdown runs, a 55-yard and 6-yard scamper.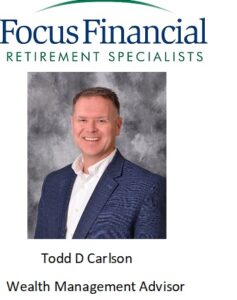 The Todd Carlson Focus Financial Sailor of the Game honor goes to Demetri Roberson, who had two pivotal return touchdowns in this game. He had a 90-yard kickoff return and a 37-yard punt return both taken back to the end zone.
The 42 unanswered points allowed for the Sailors to win their fifth straight OK Green matchup. Now 2-1, the Sailors will face Zeeland West next week. Union will be challenged once again, as the Red Hawks have a date with the Muskegon Big Reds.