Photo Credit: Aleshia Blauvelt
The Martin Clippers navigated rough waters in the 2020 football campaign. As games were changing on the schedule as a result of the COVID pandemic, Martin continued to play their best football. As a result, they won all seven games in which they stepped on the field, earning them a spot in the 8-Player Division 1 semifinals.
After a lengthy delay of nearly two months, they finally got to play their matchup with Adrian Lenawee Christian. In a game played at Adrian College, the Clippers' season came to an end at the hands of one of the best teams and players in the state. ALC is now off to the State Championship game after a 47-12 victory.
Martin got out to an early lead in this game. Gabe Meyers found Mitchell Jager on a shovel pass that went forty yards for the game's opening score. An unsuccessful conversion left the lead at just 6-0.
Beyond that point, Adrian Lenawee Christian and 8-Player Player of the Year Jameson Chesser were too much for the Clippers. The Cougars would score four touchdowns, with Chesser scoring all four. Martin would score a second touchdown to inch closer to ALC, as Meyers found Charlie Martin for a score. The Cougars took their 32-13 lead into the locker room.
In the second half, Lenawee Christian scored twice more. Jameson Chesser added to his tally with one final rushing score, his fifth total touchdown of the evening. He clearly showed in this game why he was named 8-Player Player of the Year.
Brayden Eckman led Martin with 8.5 tackles, while Carson Young added four tackles and a sack.
Afterwards, Coach Brad Blauvelt stated that "It felt like the first game of the season, which makes sense having the layoff we did. We had some great moments, but didn't play to our capabilities. Give them credit, they are the best team we played this year."
Speaking in regard to ALC's defensive efforts he said that they "took away our run game and forced us to the air. Gabe Meyers responded to that, without flinching. He stood in the pocket and delivered some great passes with guys in his face. I'm very proud of Gabe, he's done everything we've ever asked of him. He's a program guy and we will miss him greatly next year."
Blauvelt added that "mental mistakes and turnovers were (their) biggest downfalls", but he was proud of his team's willingness to keep fighting at the end. "(Our team) never quit. Late in the 4th quarter we stopped them from scoring on four straight plays inside the 10 yard line. The game was well out of reach at that point, and I was proud of our response."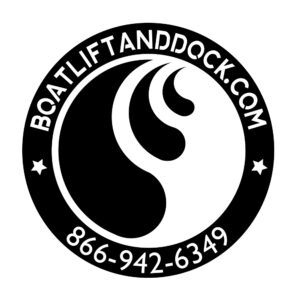 Looking ahead to next week, Adrian Lenawee Christian will face Suttons Bay. The Norsemen advanced to the title game after their opponent (Indian River Inland Lakes) had to forfeit. Both Suttons Bay and Adrian Lenawee Christian are 10-0 on the season.
As for Martin, their season ends at 8-2. They brought home their first regional championship since 1987, when the Clippers won the Class D State Championship with a 12-1 record. Next year, they bring back some valuable pieces to their team, including Charlie Martin.