Photo Credit: Aleshia Blauvelt
The Martin Clippers have had a phenomenal football season. They won all four regular season contests in which they competed, and after two stellar playoff games, they were in the regional finals for the second straight year. They hosted Marcellus on Friday night with a chance to win a regional title for the first time since 1987. An explosive offensive output led to the Clippers taking home a 54-8 victory and the regional title.
The fifty-four point output was the Clippers' highest total since their Week 3 win over Maple Valley. Gabe Meyers led this offense by accounting for five touchdowns. He rushed eleven times for 192 yards and three touchdowns. Meyers was also 4 for 10 passing for 101 yards and two touchdowns. This fantastic performance brings Meyers' season total to twenty-five touchdowns.
Brayden Eckman ran the football nine times for sixty-eight yards and one touchdown. Eckman also caught two passes for touchdowns, totaling eighty-three yards. Karter Ribble ran the ball just twice, but he racked up seventy yards and a touchdown. 
On defense, the Clippers held the Wildcats to their lowest scoring output of the year. Marcellus was previously averaging 37.3 points per contest. JR Hildebrand led the charge once again defensively, as he racked up 8.5 tackles. Carson Young, an All-State Cross Country runner, played one of his best games of the season with 7.5 tackles. Charlie Martin added 5.5 tackles and an interception.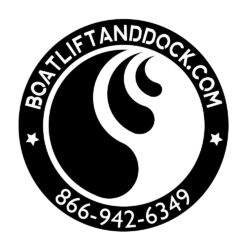 Gabe Meyers' performance earns him Clipper of the Game honors, brought to you by boatliftanddock.com.
The Clippers' last regional title came back in 1987 when they defeated Schoolcraft 3-0 to win the Class D Regional. Martin would go on to defeat Sand Creek and Beal City to capture the 1987 Class D State Championship.
Martin will continue their playoff journey in the 8-Man Semifinals against Adrian Lenawee Christian. The Cougars won their regional title when they stunned undefeated Morrice 49-0 a week ago. ALC is also unbeaten, outscoring their opponents 498-34.
**Edit: With the new Executive Order in place, the MHSAA Championships have been postponed for at least three weeks. Stay tuned at MHSAA.com and Michigan Sports Radio for the latest updates**